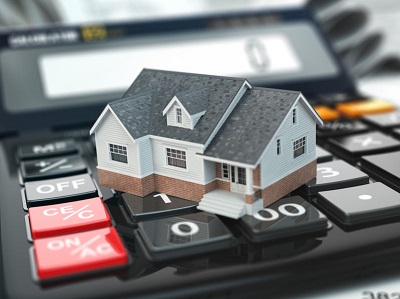 There are various strategies that you can utilize to create a successful real estate portfolio. Some of these strategies are:
Get in the game
The concept of leverage
Work smarter instead of harder
Find properties before they are listed on the local Multiple Listing Service (MLS)
The tried and true method of cold calling
Rental properties equal cash flow
Recognize and protect your most valuable asset
Know when to walk away and have the courage to do so
Please contact PMI Northwest Houston in order to get more in depth information about these strategies. In addition, please remember that PMI Northwest Houston is a great resource for local investors, especially if you have needs for property management Katy.
In this blog post, we will go over a few simple things that can easily be done to determine how well a real estate portfolio is currently performing. These calculations and the subsequent analysis will provide a clear picture of how things are going for an investor. These numbers and the analysis that goes with them can also be useful in planning a future investment strategy. As you move forward, they can also provide some insight into which of the various strategies previously discussed would be most beneficial to focus on first.
Calculate your net cash flow
Net cash flow is a core principle of accounting. The more a portfolio grows, the more complex (and important) cash flow becomes. Net cash flow is figured by taking your income and then deducting any and all expenses that your portfolio incurs. Expenses such as utility costs, HOA dues, property management fees and payroll (if you have staff) need to be included. When calculating your cash flow, it is smart to do it on both an overall portfolio and per property basis. Certain income and expenses will be part of the entire portfolio but can also easily be divided among the different properties. The best case scenario is for all of the assets in a real estate portfolio to have a positive cash flow. However, this isn't always something that is achieved. That said, in certain situations, even an asset with a negative cash flow can be a profitable one long term. The property might increase in value over time, and improvements can be made to the asset in an attempt to increase the value of the underperforming asset. When you have calculated your per property cash flows, the next step is to formulate a plan for how to turn any properties that are negative from a cash flow standpoint to positive. If you are having difficulty coming up with a viable plan of attack, perhaps it might be time to seriously consider selling the underperforming assets in your portfolio.
Analyze your cash on cash return
Once you have calculated your net cash flow, you can use those numbers to determine the return on investment for all of your assets. Simply divide the net cash flow by the initial investment. It is typically most helpful to calculate the ROI for both your entire portfolio and on a per property basis. By so doing, you can see how your properties are performing over time. Additionally, the analysis of comparing and contrasting your rate of return with other properties in the local area is very telling. You can see firsthand whether or not certain improvements to specific properties would help to improve the ROI for your portfolio as a whole. ROI also helps to identify any properties that are consistently falling short. In some instances, the smartest move ends up being to sell these particular properties. Analysis of these figures can help you determine which ones (if any) should be sold and in what order.
Appreciation analysis
Real estate is generally considered a good investment because property will usually become more valuable as time goes by. By comparing the appreciation in your assets with other local properties, you get a sense of how your portfolio is actually performing. If your properties are increasing in value at a rate similar to other local properties, then things are going well. If they are appreciating at a faster pace, then things are going excellent.
Many successful real estate investors find that it is almost imperative to associate with like-minded and successful individuals. These mutually beneficial relationships can greatly enhance your propensity to achieve your goals. Real estate agents, lenders, appraisers and Richmond property management companies are all viable options that can improve your ability to find potentially profitable properties. Please don't hesitate to contact PMI Northwest Houston with any questions and especially for assistance with any Fulshear property management needs.