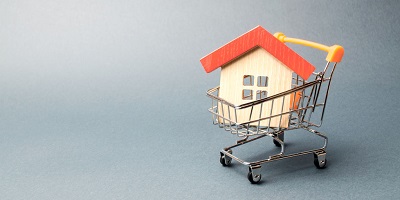 Real estate investors are searching for additional ways to create passive income. The real estate market in the greater Houston metropolitan area is a fantastic place for creating this kind of residual income. When it comes to acquiring rental properties, one of the most common barriers to entry is that in most cases, a significant amount of capital needs to be available for a down payment. In this blog post, we are going to cover some of the different options available to investors seeking to finance rental properties.
The most common types of loans for investment property purchases are Home Equity Loans, Conventional Loans, and Hard Money Loans. It's a good idea for investors to research and understand the differences between these three different kinds of loans. Deciding on the wrong type of loan for a specific investment property can jeopardize the potential for the transaction to be profitable, especially in the short term.
Home Equity Loans
Especially in today's market conditions, most homeowners have a substantial amount of equity available in their properties. This equity can be utilized to help them grow their real estate portfolio by acquiring additional assets. One way to access this equity is through a Home Equity Line of Credit (HELOC). It can also be tapped through a cash-out refinance on the asset. A property owner can usually borrow up to 80% of the equity in a property to purchase a second property. Depending on which of these types of loans they choose, there may be a different list of pros and cons associated with the loan. If you choose to get a HELOC, it will essentially function as a credit card. The monthly payments on the Home Equity Line of Credit will be interest only. However, a HELOC usually comes with a variable rate. This means that if the prime interest rate the loan is tied to increases, the rate and payment on the loan will also increase. A cash-out refinance generally comes with the stability that a fixed-rate brings, but one potential drawback is that it often extends the duration of your current mortgage.
Hard Money Loans
These loans are most beneficial when your intent is to purchase a property, make repairs and/or additions, and then flip it by quickly reselling the asset for a profit. A hard money loan is significantly more expensive than the other types of loans we are covering. It needs to be repaid in full more rapidly as well. A hard money lender is primarily focused on how much potential profit is wrapped up in the individual property itself. They will be much less concerned with things like the credit score of the borrower, or what their credit payment history might look like. The terms of hard money loans are fairly harsh, and interest rates can climb as high as 18% or more. Any penalties for missed payments are also quite severe. However, these types of loans can be of tremendous value to an investor because they are much easier to qualify for than home equity lines of credit or conventional loans. Another potential benefit is that they typically fund very quickly comparatively speaking (days instead of weeks) to the other options. This allows the construction of the project to begin almost immediately.
Conventional Loans
A conventional loan needs to conform to standards set forth by Fannie Mae and Freddie Mac. In today's marketplace, conventional lenders often require a 20% down payment. If the property involved in the transaction is an investment property, the lender may require as much as 30% down. For conventional loans, things like whether or not an investor qualifies for a loan, and what interest rate they will be required to pay depend on the investor's personal credit score. A prospective borrower will also be asked to provide documentation showing they can afford the monthly payments on the new loan in addition to their other monthly obligations. Their debt-to-income ratio will be reviewed before factoring in the rental income they are expecting from the new investment property, and approval or denial of the loan application is based on this calculation.
As you are choosing the best type of loan for your investment property, be sure to consider both the short and long-term implications of each type of loan to ensure that your venture will be as profitable as possible. As always, don't hesitate to reach out to PMI Northwest Houston with questions about any aspect of acquiring and managing rental property.